Rodney D Young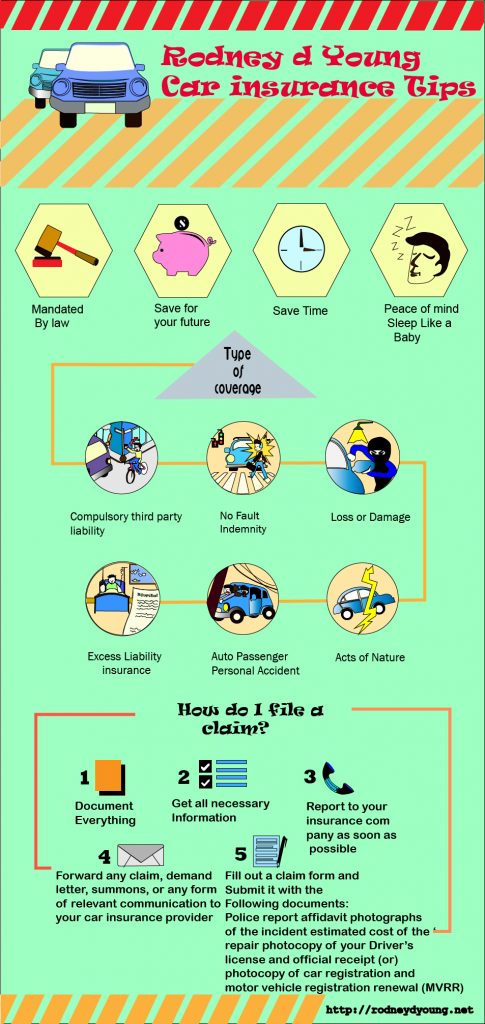 Today, there are so many choices for finding an auto insurance plan that fits you and your budget. You can get on the phone and spend many hours calling up agencies and trusting that the quote you get is the lowest. You can also get in your car and drive to an insurance office, and wait to speak directly to a representative. This will cost you time and gas, and you will still be guessing whether you are getting the best car insurance rate. You can also spend a few short minutes and get a free quote online from Rodney D Young. With direct rates, you can often save $500 or more with Rodney D Young Insurance. 
How to Get Cheap Rodney D Young Insurance Quotes
Pay a visit to your local Rodney D. Young Office and Talk to us in Person

Call 1-877-252-8438 for an Instant Free Quote over the Phone 

Request a Quote Online Now and Compare Multiple Rates in Minutes

If needed, choose Plans with

No Down Payment Insurance for Cars
Rodney D Young Insurance Website
The easy to use Rodney D. Young website will help you compare rates from up to ten national and regional carriers at your convenience. You can also stop at any time and then retrieve your quote and finish it whenever you want to. This is a helpful feature for busy people like yourself. The company offers quotations in all 50 states. The website is a great place to find discounts on your policy that you might not even know you qualify for. 
Check out the new and improved Rodney D Young online website and find a direct quote that fits your budget. You can get insured with a low down payment from $20 with monthly rates as low as one dollar a day for qualified drivers. Just click on the "get quotes" button and start your online quote now. The entire process only takes about 5 minutes, and you can compare direct quotes from leading providers and choose your policy limits online. Many consumers can save hundreds with a direct auto insurance policy. See how easy it is to save. Apply for your free rates quote today.
Dedicated Customer Service
Most customers do like Rodney D. Young, not just for the low car insurance pricing but also the top-notch customer service. You can call one of the friendly staff members and get your questions asked or even get qualified advice on any insurance question you might have. All of our employees have years of experience in the car insurance market and can help you find a policy that fits your budget. You can put more of your hard-earned money back in your pocket with a Rodney D. Young Insurance policy. 
Another plus is almost all of the company's reps are bilingual and speak both English and Spanish. If you want an auto quote over the phone, give us a call any day of the week, and we will gladly assist you. Most customers save about $550 just by switching their policy over. Current clients can also get a $100 credit just for recommending a friend or family member over to Rodney-Young insurance. This is just another reason why the company is growing so fast and gets such high customer service satisfaction ratings.
Why You Need Rodney D Young Auto Insurance
Auto insurance is a bit like death and taxes, meaning it is something almost all of us have to deal with. Having car insurance is the law in almost every state. It is so important because it protects against the massive expenses incurred after an automobile crash. Accidents are getting more expensive each year, and you need to be adequately covered just in case an unfortunate incident happens to you while you are driving. Rodney D. Young will help you find the coverage you need at a price few competitors can match. 
To find more information about the automobile insurance laws in your state, contact your local insurance department to learn about the minimums you need to buy so your vehicle is legal in the area you live in. The friendly reps can also help tell you about the coverage requirements in the state you are in and whether it makes sense to get more insurance added to your vehicle's policy.
A car insurance policy, simply put, is an agreement between you and an automobile insurer that provides financial protection to you in exchange for you paying an agreed-upon premium. Your policy will stipulate that the vehicle carrier will provide compensation for losses that resulted in an accident that you were involved in, up, and to your insurance limit. Your policy will pay for your automobile repair and even replace your car if a total loss has occurred. Besides, your coverage may also allow financial assistance that pays for legal fees related to an accident you were involved in and consequently are sued in a court of law. 
If you get comprehensive coverage, you will have a broader range of protection. It includes damages that result from theft, vandalism, and weather disasters. Rodney D. Young comprehensive insurance covers almost every incident that happens to your vehicle that does not involve an accident with another automobile. For safe drivers, rates start at under $100 a month.
Cheap Car Insurance with Low Deposits From $20 Down 
The best way to get the cheapest car insurance and save the most money is to go online and buy direct from the company. The award-winning site specializes in providing multiple low-cost quotes from leading providers nationwide. Bypassing traditional insurer models that charge more for the same coverage, we offer not commission-based policies directly to the consumer. 
Rodney D. Young also specializes in low deposit policies from $20 down. This helps consumers low on cash get legally covered without a lot of out-of-pocket expense. The direct to consumer models allows for cheaper rates that are then passed on to the consumer. We also have professional reps that can assist you with a strategy for buying cheap auto insurance and saving more while still maintaining quality protection.  
You can also get insurance quotes from Young America Insurance in the areas we're not servicing yet. All you need to do is fill out a five-minute application online and start reviewing rates. You can even use your smartphone to compare rates and even buy a policy.
Some Other Easy Ways to Lower Your Premiums
There are many ways to lower your premiums, including raising your deductible to $1,000 or more. This can reduce your premium costs by 25% or more. You can also get cheaper policies by buying an automobile with enhanced safety systems like multiple airbags and anti-lock brakes. 
Another great way to save on your policy is to drive less. With a low mileage discount, you can save 10% or more with the company. If you are a senior driver, you can save 15 and more if you have maintained an excellent driving record. Those active or retired military members will get an instant 10% discount off of car insurance. The company is a proud supporter of all service members, no matter how young or old. Apply now for a free, no-obligation quote and get your discounted rates online. If you prefer, call toll-free and talk to a licensed agent about available discounts.  
Insurance Coverage
There are several types of auto insurance you can choose from. You should familiarize yourself with each type of coverage to learn which is best for you and what fits your budget. The three primary coverages are as follows:
Liability Car Insurance
It is the cheapest type of auto insurance you can buy and consequently provides the most limited protection type. Liability coverage is required in almost every state. A liability-only policy pays out damages in the event you injure another person as a result of your driving actions. If you have a good driving record, rates can be as low as $29 a month, or about $1 dollar a day.  
Collision Auto Insurance
This coverage pays out compensation for the repairs or replacement of your vehicle if you are involved in an incident involving another car. Collision coverage kicks in if you are ruled at fault by hitting another vehicle, or the other party caused the incident. Collision rates start at $39 per month. Apply now for a quote that's completely free and comes with no obligation to buy a policy.
Comprehensive Automobile Insurance
This extended type of coverage costs more than collision insurance but offers broader protection. It covers almost anything that can happen to your car other than a car accident. If you have an expensive new car, it might make more sense to invest in Rodney D Young comprehensive insurance. If your vehicle is stolen, vandalized, or affected by weather events like flooding, comprehensive vehicle insurance can cover you.
Beyond these three types of main coverage, you might want to get additional protection with uninsured motorist insurance. This coverage will protect you in the event someone hits you and has no automobile insurance. The additional price paid for adding it to your policy could save you tens of thousands of dollars in the event you get into a wreck with an uninsured motorist. Get quoted now online or over the phone for all your car insurance needs.
High-Risk Car Insurance
Most people ask the question, is getting affordable high-risk auto insurance even possible? The answer is yes, with a high-risk vehicle policy at lower rates. We know that everyone makes mistakes, even good drivers. 
If your driver's license was suspended or you have more than three moving violations on your record, you might be considered a higher risk motorist. Most auto insurers charge costly rates for this group of drivers. Rodney D. Young believes good people deserve a second chance and offers high-risk policies at affordable rates. To get a quote, just go online and enter your zip code to get started.
Affordable Car Insurance Plans
In this tough economic environment, many people are still struggling to make ends meet. Some customers prefer to go with low down payments like a $20 down payment car insurance or a very cheap car insurance no deposit. Aside from cheap car insurance, Rodney Young Insurance has unique plans for low-income customers. This includes no down payment policies and affordable monthly insurance payments, from just $29. 
On the website, customers can also pay their bills at their convenience online. They can also set-up monthly installment plans on the date of their choice. It is another advantage that helps us serve our customers even better. Anyone with an established account can also upgrade their coverage and add drivers onto the policy at the new and improved website.
Rodney D. Young Car Insurance Quotes
Many people find out that smaller niche auto insurance providers have lower insurance premiums than most large carriers. This is true because the marketing costs are so much less, and those savings are then passed onto the customer. Another reason why the company has some of the best automobile insurance rates is policies are sold directly over the web. This gives the small provider a direct competitive advantage over larger companies with expensive sales representatives on staff. See for yourself how low your premiums can go with a free online quote. Just enter your zip code location and apply for a quote online right away. 
In addition to offering web-based quotes, Rodney D Young offers convenient insurance stores, primarily in the southwest area of the U.S. The companies roots are in Texas, but you can find insurance stores in Arizona, New Mexico, Nevada, Colorado, and other states. The insurance locations help complement the firm's website and give customers personal contact with representatives that can serve them directly. The firm's overall mission is to help consumers on a tight budget find affordable car insurance with the highest customer satisfaction possible.
Insurance Claims
Bad things happen to even the best people, and this includes automobile accidents. If you have a policy with Rodney D Young Insurance and get into a crash, you will need to fill out a claim. You can file online by calling a friendly rep over the phone or visiting one of the insurance store locations. If you need assistance in filing your claim, a company agent will gladly assist you and answer all of your questions. Once your claim is filed, you can also check the status online and get updates as they happen. This is just one more significant advantage Rodney Young Insurance has over other carriers.
Contact Information
There are several ways you can get in touch with Rodney D Young Insurance. The fastest and most convenient way is to go online to the firm's website and send your inquiry. You can also call the direct customer care line, and a helpful rep will assist you. If you call after hours, leave a message, and an agent will call you back as soon as possible. You can also write the company's headquarters address if you choose, but this will take longer to get your requests processed.
Address: 1800 North Lee Trevino Drive
City: El Paso
State: Texas
ZIP Code: 79936-4117
Phone Number: (915) 593-2651
Website: YoungAmericaInsurance.net
Year Founded: 1869
Rodney D Young Insurance Agency
Do you need cheaper car insurance with quality protection? At Rodney Young Insurance, you can get quality auto insurance at a better price. Qualified drivers can get a $20 down payment car insurance deal, along with low monthly installment payments. 
If you are frustrated with paying too much for your vehicle's coverage, let Rodney's team help you find a cheaper plan. The award-winning agency has decades of experience in helping over 1 million satisfied customers. You can get you covered for less today, with rates from $29 a month. 
Start your free online quote now by entering your zip code. See how fast and simple getting cheap Rodney D Young car insurance really is, with a personal custom quote. Get insured for less today and save more.
---