Zero Down Car Insurance
If you are low on cash and need coverage right away a zero down car insurance policy can help you out. The main benefit is that you don't need to tie up any cash, while still getting covered. If you are temporarily low on cash or you're waiting for money that's going to come in soon, then a $0 down auto insurance plan can really save you in a financial crunch.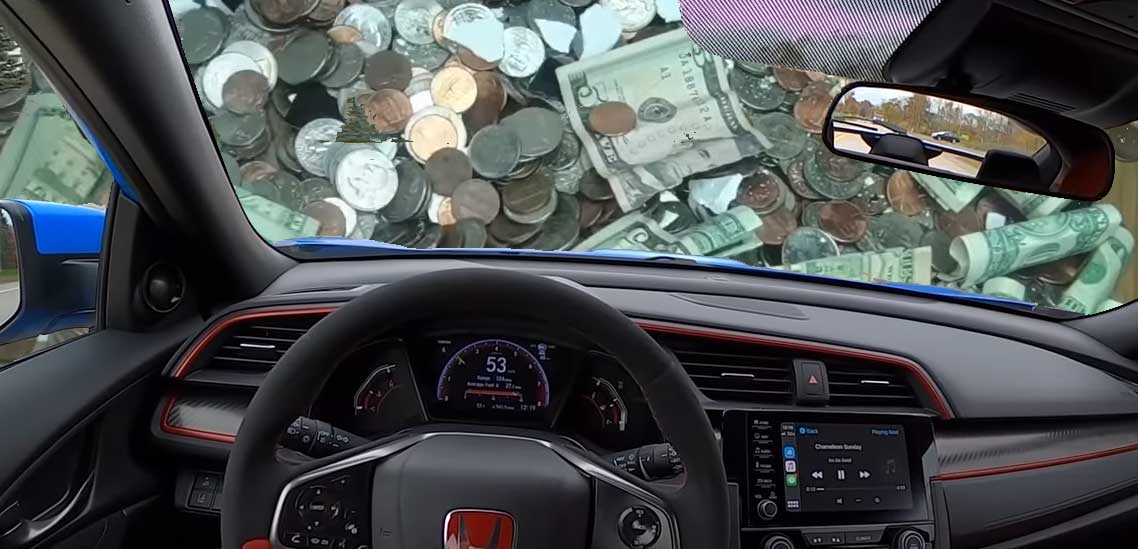 Your vehicle will be legally insured without the stress of making a big upfront deposit payment. You can also qualify for a full month of automobile insurance and get complete coverage in the process. In addition, the policy will stay the same for the coming months as well.
How Zero Down Car Insurance Works
The zero down insurance policy doesn't mean you are getting free coverage. These policies are designed to get a person covered with nothing down. The remaining months of the policy will cost more. For example, if you're looking at a policy that costs $1,200 per year and you do not want to make a deposit, then your first installment payment will be considered the deposit amount.
It's important to note that you cannot get free car insurance. That just doesn't exist. Insurers want, in general, long term customers that are financially stable. Auto insurance with $0 down will get you the same policy with no deposit. You won't be saving money, but the benefit is not tying up cash while still getting covered.
In a lot of cases, a person spends all their savings on purchasing a vehicle and there's nothing left over to buy auto insurance. Suppose you recently bought a new Toyota Camry. It wasn't easy and buying the car ate up all your savings. You paid so much for the car, and then you had to pay all the taxes, the fees, and let's not even forget that big down payment. So now you don't have a lot of money left over for car insurance. But you definitely need it to start driving legally.
In this scenario, a $0 down car insurance policy can help you get covered and save you money by not putting down a big deposit the first month of coverage. You will instantly be eligible for the policy and your vehicle will be legally insured the moment you sign up for it. You might be given a one-month period before you can start paying your monthly installments. This buys you time and allows you to start saving up again.
Insurance companies are hungry for customers and will offer incentives and big discounts to get them. The competition between carriers is very intense. Insurance rates in many areas in the U.S. continue to rise each year and these types of discounts on policies make a difference for those on a tight budget.
Can You Save Money on a Zero Down Auto Insurance Policy?
To answer this question, you might want to consider your position in the eyes of the insurer. If you're a safe driver or have good credit, then in the eyes of the insurer, they might offer you a $0 down payment auto insurance policy. This all depends on you and the insurer. The reality is you won't save money in most cases with this type of policy. The main benefit is getting insured with less of an initial payment upfront.
What Companies offer $0 Down Car Insurance?
You might have a difficult time finding car insurance with $0 down because not all insurers offer these policies. The carriers that do include:
Progressive
State Farm
Esurance
21st Century
Kemper
Get $0 Down Auto Insurance Online
If you are searching for the best way to find and buy zero down car insurance, then go online. Many direct carriers like Progressive have low online rates and special discounts that can save you more. Compare at least 10 side by side rates and make sure you get all the discounts that you qualify for. To get started, enter your zip code and fill out a simple application. The whole process only takes about five minutes. Get the auto insurance coverage you need today and save more.