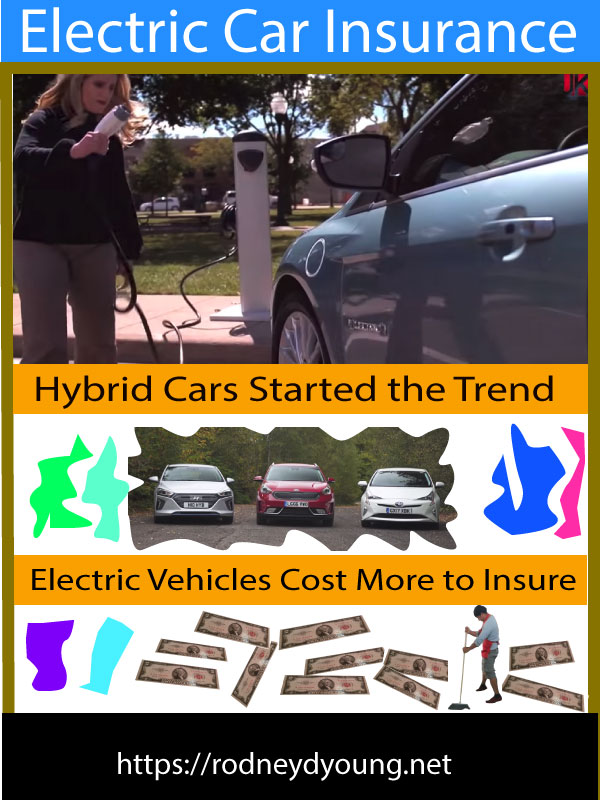 Electric Car Insurance
50 years ago futurists were predicting flying cars by the turn of the century. While that has not happened for the masses, electric vehicles have taken off. The 20th and 21st century welcomed both hybrid and pure electric cars, which are now a common sight on roads all over the modern world. Like any other automobile, electric car insurance is mandated by law in each state. Let's take a look into the history of these unique cars and where the trend is moving.
Hybrid Cars Started the Trend
It started with the hybrid cars such as the Toyota Prius. Then fully electric cars took off like the Tesla, Rimac Concept Two and Nissan Leaf. As you already know, these vehicle types have been hailed as the answer to climate change and global warming, due to lack of emissions, unlike gasoline and diesel vehicles.
Despite their environmentally friendly nature, electric cars are still more expensive than most regular brands. Although recently Tesla Motors has released a cheaper, Model 3. It comes with a base price tag of $35,000. This is still out of reach for many consumers. A fully loaded Tesla Model 3 can easily cost over $45,000, which makes it too pricey for most.
Why Do Electric Vehicles Cost So Much?
One reason these vehicles are so costly is the Lithium battery and the high cost of producing it.  It's expected that the prices for electric cars will decrease, if and only if the charging speed increases and the prices of Lithium-ion batteries decrease. Once economies of scale are reached and charging refined, the cost of electric cars might go down 30% or more.
Electric Vehicles Cost More to Insure
Most people are confused about the price of auto insurance for electric automobiles. They don't know if it will be cheaper or cost more. Also referred to as e-car insurance, its designed to protect you in case of an accident involving not just another electric car, but a motorcyclist, pedestrian or any regular vehicle. What you ought to know is that electric cars do operate differently from traditional vehicles and as such, they do present a few unique issues. This includes:
Use of expensive lithium-ion batteries

High risk of pedestrian accidents due to the quite running of the car

High cost of specialized car parts
More Insurers are Entering the E-car Market
Despite the above issues, e-car insurance is not that much different from regular car ins. The e-car insurance market is not new. It's quite easy to find insurance companies that provide excellent coverage. This does not mean that all insurance companies have designed standard insurance packages for electric cars. There are several insurers that do represent the market well. The carriers that currently support e-cars do charge higher premiums than regular gas-powered cars. A typical policy will cost about $100 – $300 more per year, than a similarly priced new vehicle.
E-Vehicles Cost More to Repair
Electric cars have unique issues that insurance firms must consider when it comes to factoring insurance premiums. This includes unique car parts that are often in short supply. Also, specialized experts are needed to repair the cars.
The good news is that the few insurance companies who are providing coverage for electric cars have been able to work around the above issues. They've even addressed additional issues that may affect home charging stations.
Some Insurers are Embracing Clean Technology
Today, it is quite common to find insurance providers offering special discounts on electric cars. For doing so, the insurance company is able to raise its green image, in hopes of attracting more environmentally active customers.
There are providers who will offer 5% off your premiums if you insure your e-vehicle with their company. In turn, the insurance company will donate proceeds to environmental charities, thus enhancing its green image. Check online at RodneyDYoung for all the carriers offering this program.
How to Get the Cheapest Electric Auto Insurance
The get the lowest rates, you need to do your homework. The best place to start is online at comparing sites like Rodney D Young insurance. Here, you can enter your car info and then insurers will bid on the coverage you want. The entire process only takes about 5 minutes. You can even find rates that are lower than standard vehicles, but you need to apply. Get your free electric car insurance quote and save hundreds with cheaper direct rates.