Car Insurance Tips

In reality, we go on the web to search for auto insurance because we want, for the most part, the same things. First up, we want the cheapest auto insurance policy we can find for the desired coverage we need. The other thing is privacy and control over the auto insurance buying process. Gone are the days where consumers rely on pushy salesmen to tell us what coverage to buy and for how much. The internet has put the consumer in control. At sites like "RodneyDYoung" free quotes only take about 4 minutes. You can compare several rates from the best U.S. based auto insurers. Rodney D Young auto insurance saves their customers hundreds by offering direct, web-based rates. Let's delve into some basic car insurance tips that can save you even more on vehicle ins.
Bundle your Auto and Homeowners Insurance Together
This is a simple tip that many people for one reason or another don't enact. Bundling your vehicle and home policies into one can save you up to 20%. It will also simplify your finances with just 1 policy to keep track of and pay. Insurance companies want as much of your business as they can get and give discounts to those that bundle. To get a free bundled quote, check Rodney D Young home and auto insurance on-line. Just select the "auto+home" tab, and you will get quoted in less than 10 minutes. Just have your street address and a few key details about your home. This includes square footage, what type of roofing, security features, and a few other simple things. This strategy can save you over $300 annually, so it is a smart move to take advantage of.
Raise your Car Insurance Deductibles
This fast tip can be implemented in just 2 minutes. When you select the coverage you want, raise your vehicle deductible to $1,000. This will save you 10% to 15% off your automobile insurance premiums. The deductible is the amount you must pay when filing a claim before the insurer kicks in and pays the rest up and to the polices limits. When you have a higher deductible, stats show that you are not only less likely to file a claim, but less likely to get into an automobile accident. If you go with a high limit, make sure you set aside the amount in full, in the event you do need to start a claim filing. Get discounted premiums at Rodney Young insurance and save more of your hard-earned money.
Take Advantage of Every Discount you Qualify for
You would be surprised how many auto insurance discounts there are. Some of the most popular include:
* Good Driver
* Military
* Good Student
* AARP and Senior Drivers
* Advanced Anti-theft Device
* Teacher
* Low Mileage Discounts
* Garaged Automobile Discount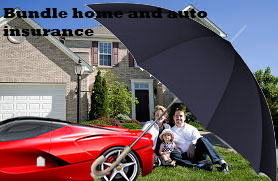 Chances are there are 1 or 2 that can be applied to you. The good driver discount can save you 15% or more. Having a clean driving record not only can save your life, but get you discounted car ins. If you are active in any branch of the service or are a vet, you can save 10% or more with RodneyDYoung car insurance on-line. Get your free Rodney insurance quote and see how cheap your car insurance bill can be.
Pay Your Policy in Full
An easy way to get a 3% to 5% instant auto ins discount is to pay the entire cost of your policy in full. Insurers make money by investing the premiums they receive. The more money they have then, the more they make investing it. By paying your premium upfront, your carrier will usually reward you with a small discount off your premium. If you cannot do it this year, make it a goal to save up enough money to pay the entire policy next year.
Shop for Auto Insurance Online for Direct Rates
More people are going online for their car insurance shopping each year. The word is out that direct rates are much lower than purchasing coverage through traditional agents or brokers. Buying direct online cuts out the middleman that takes a big commission out of the policy. The internet is also the ultimate competition marketplace. In order to compete, auto insurers often offer promotional discounted rates that can save you some big bucks. Get started today with these helpful car insurance tips and get quoted today at Rodney D Young Insurance online.